Isola Bella
Lago Maggiore is just over an hour away from Milano by train. I went their earlier this month to walk in the Alps and visit Isola Belle, one of the little Borromean islands just off the coast of the holiday town of Stresa (pronounced stray-za).
The lakeside road is dotted with grand hotels, some of them very grand indeed, especially the Hotel des Isles Borromees which, with its Hotel de Ville roof and neo rococo moulding is like a large chunk of Paris plonked down next to the water.
Le hotel du posh
My own hotel wasn't so imposing but I did have a superb view east over to Brenna.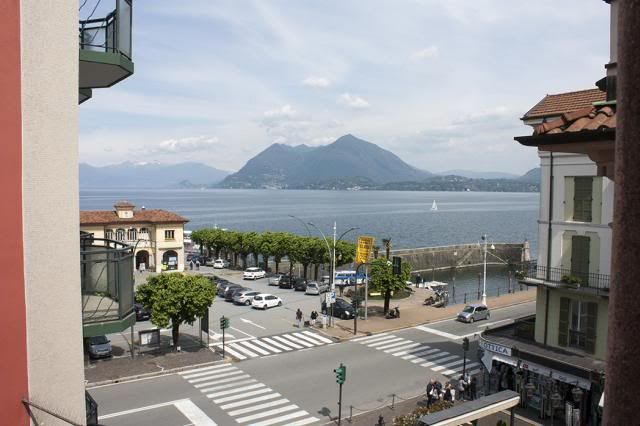 First thing I did was hop on a ferry to Isola Bella to see the celebrated garden there. It was began in 1632 and finally completed in 1671, the plaything of the Borromeo family. Quite simply it is like something out of a dream with its terraced pyramid and spiky obelisks, symbols of the sun, a little bit mad and, like many a rich man's plaything, screams "look at me!" and "keep away" both at the same time.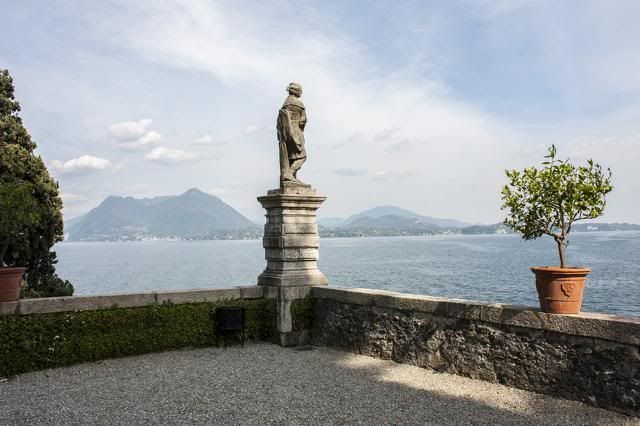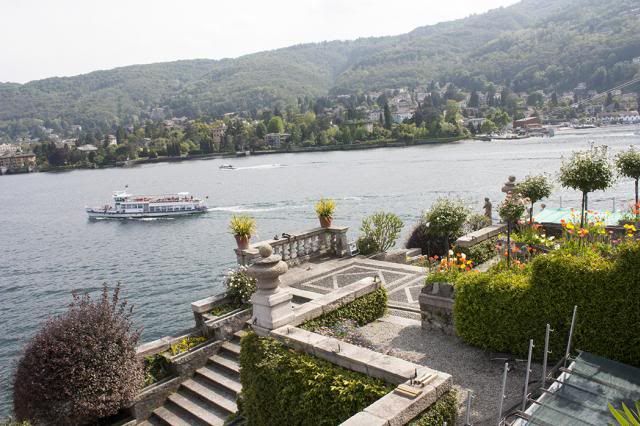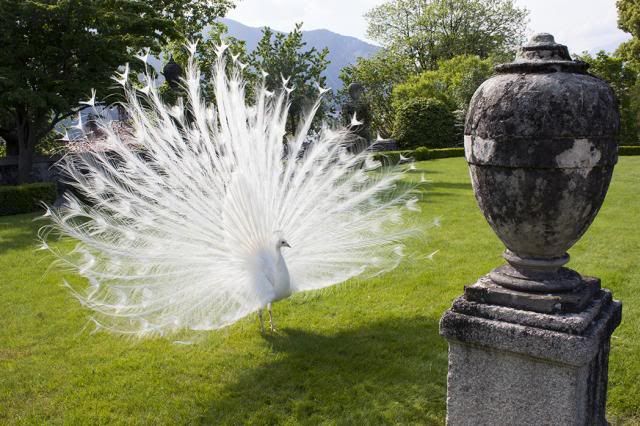 The garden is patrolled by albino peacocks, who's hideous shrieks can be heard on the mainland in the evening.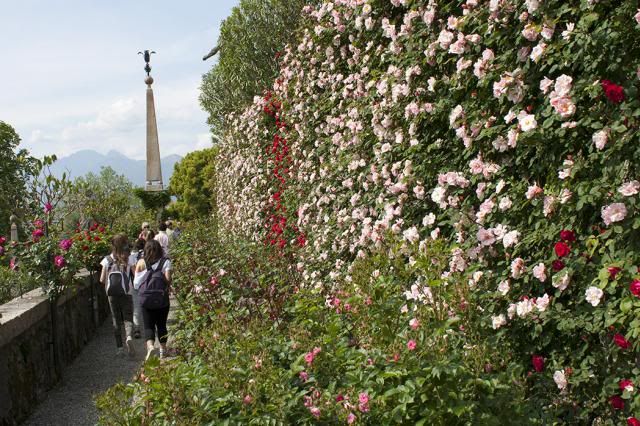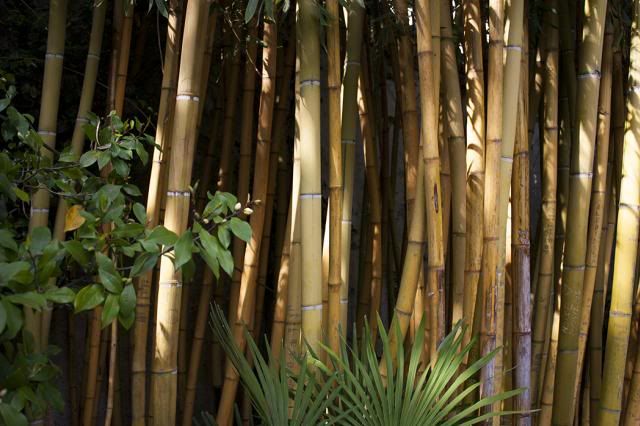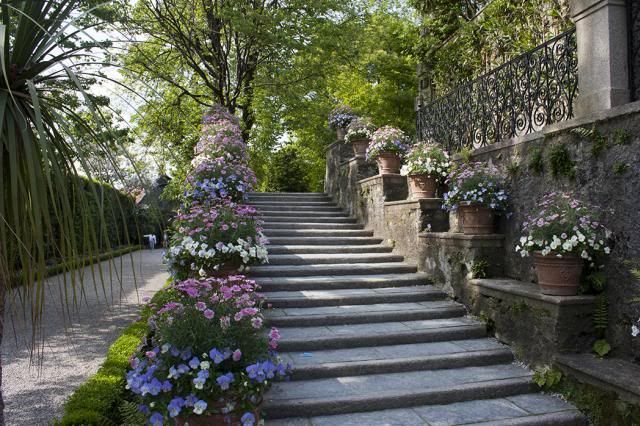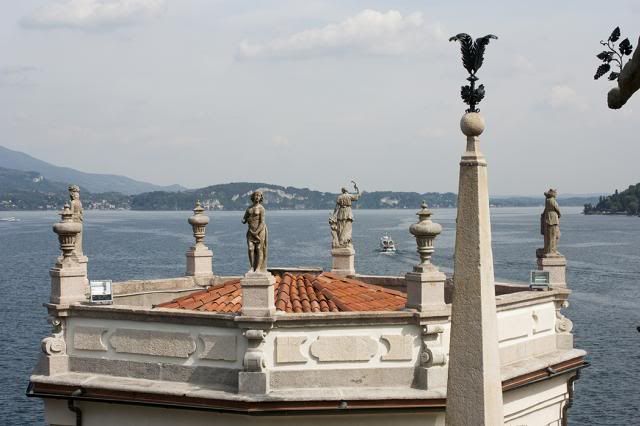 If it ain't baroque, don't fix it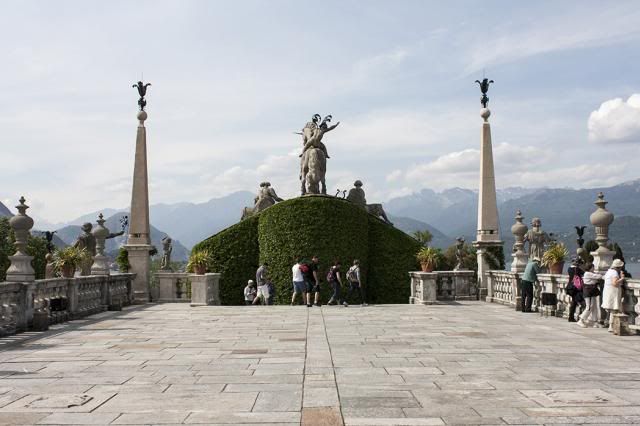 Somewhat overcrowded with multiple coach parties of French OAP's when I first arrived it soon quietened down a bit and I could fantasise about having the place as my own private Island of Cythera.
Isola Superiore
Bella indeed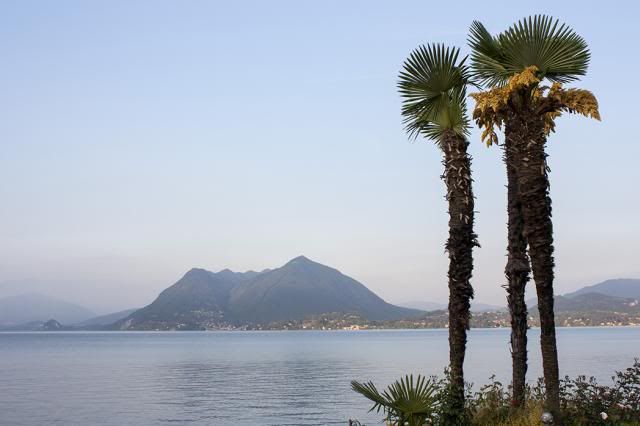 Next day I walked in the Alps the easy way, heading up the five thousand feet Mottarone by cable car which took us above the snow line for some magnificent views, then took an easy 4 hour stroll back down to Stresa along well signposted paths.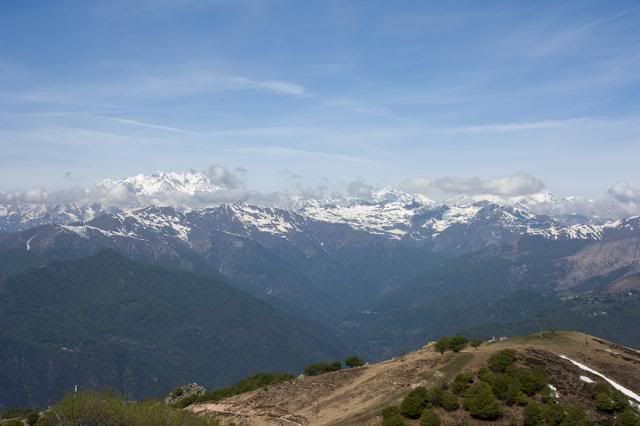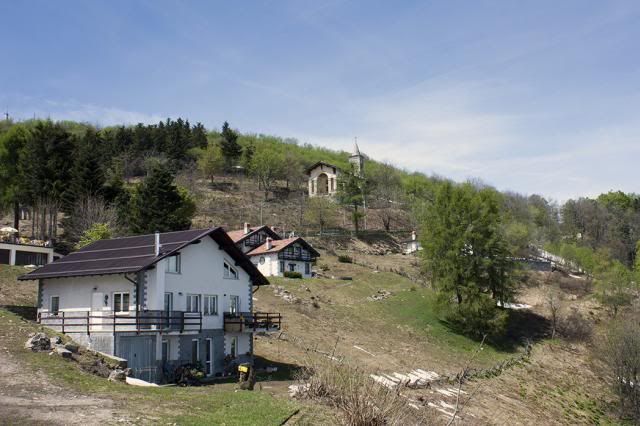 View from Levo
It was a great afternoon walk, with a short stop in the dark interior of the tiny 11th century church in Levo, but one I'd hate to try in the other direction. I was back in Milano that evening in time for dinner.