I added another couple to the collection at the weekend.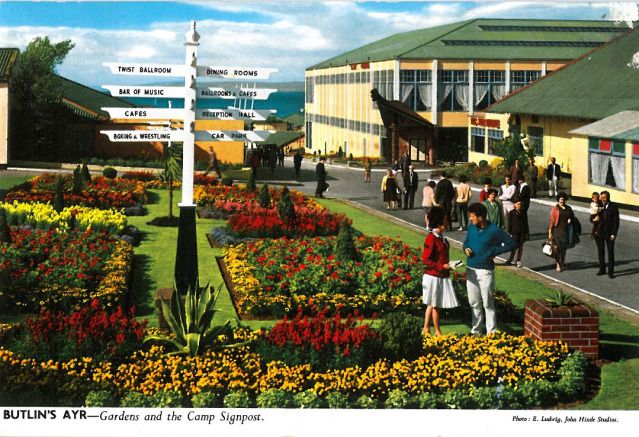 This one of Gardens and Camp Signpost is tentatively addressed to "Mr & Mrs Whyte" but abruptly ends there. You can see the Tiki adorned read enterance to the Beachcomber bar in the background
This evocative one called just Night Scene shows the main enterance to the Beachecomber Bar which was on the ground floor. The top floor included a diner, the Stuart Bar, an amusment arcade and a dancefloor where the likes of the knobbly knees and fancy dress competitions were held. Odd that it shows the chairlifts working at night, that's something I never saw happening and would probably have been seen as a lack of health and safety gone mad even back then. The chairlifts were basically tin buckets with little doors secured by a sneck. I wonder if this was just laid on for the photograph or if they did run them after dark?