Christmas is over so I had a bit of time to myself today to get something done.
I want the bumpers assembled before they go down to Ed's, that way they just need to be bolted on so I started with this pile of bits;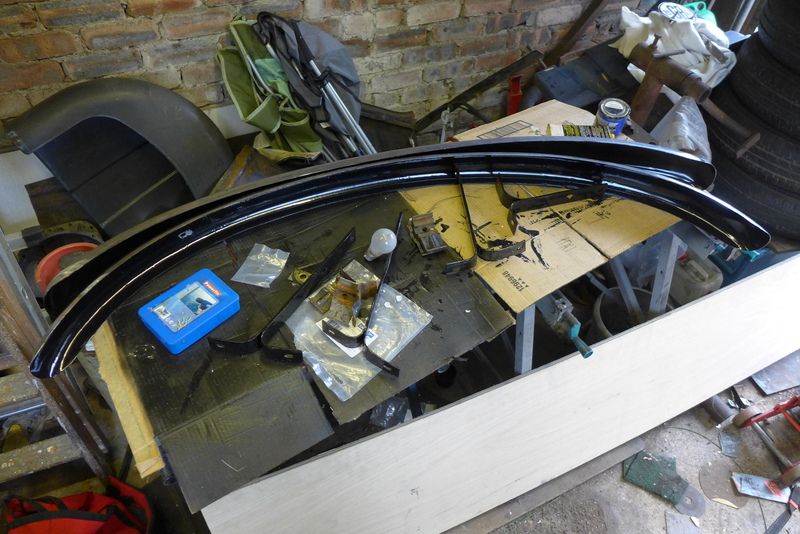 The light bulb was an idea I had earlier Tongue
Brackets and over riders on;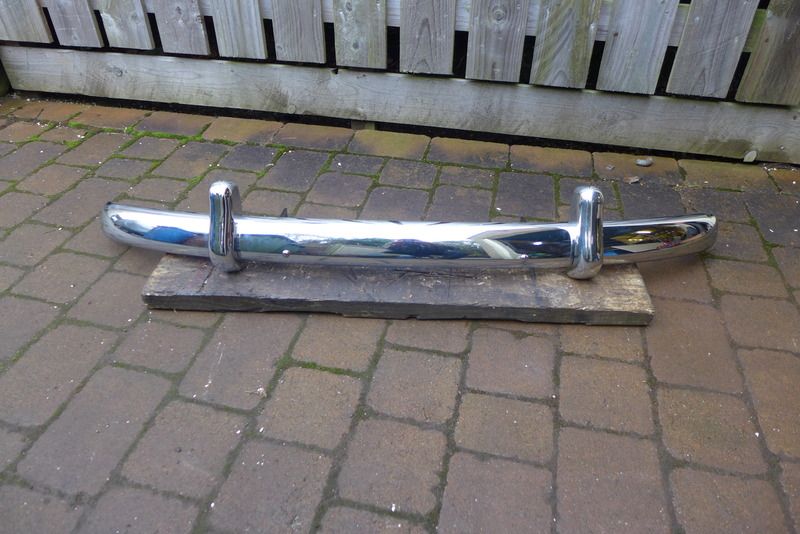 First idea was to use the bumper bolts and mount the numberplate half way up the bumper;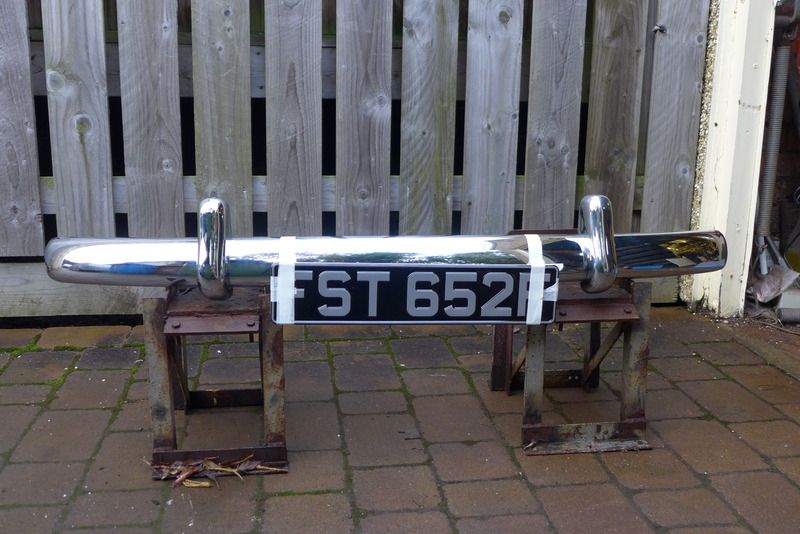 Second idea was to mount it below the bumper;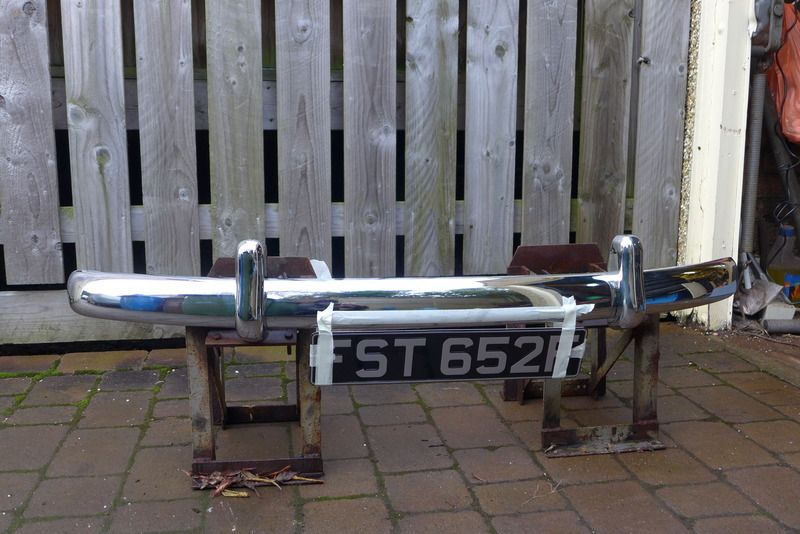 Decided that it would be better looking if it was below the bumper so I had to start measuring the center points of the bumper and number plate and decide where I wanted to drill holes in the nice new number plate. With the measurements made I could make up a cardboard template for the mounts;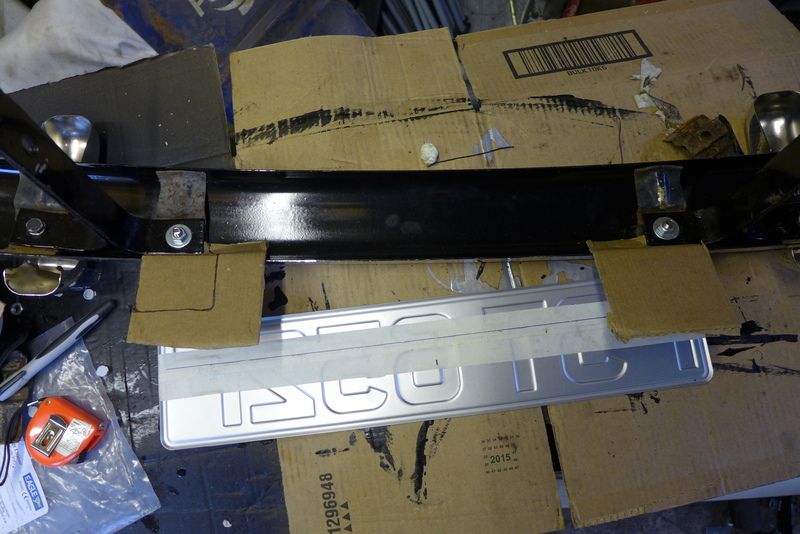 Transfer the shape onto some steel;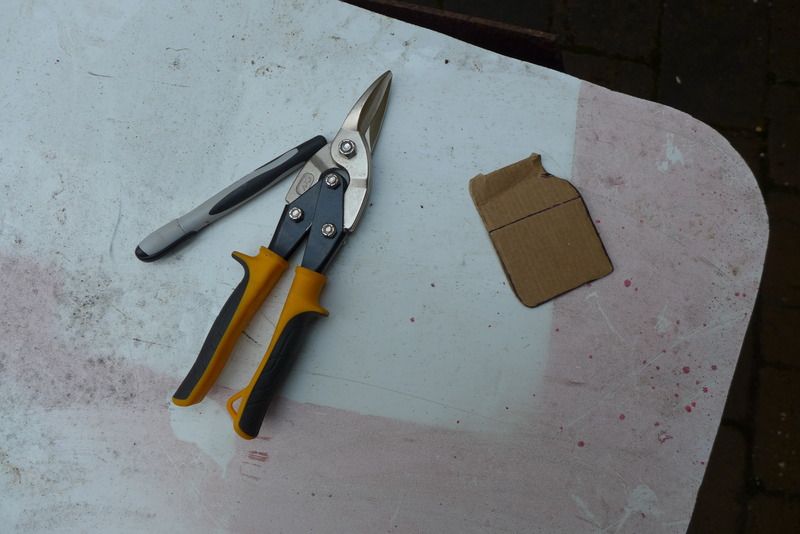 Cut out, bent and fitted;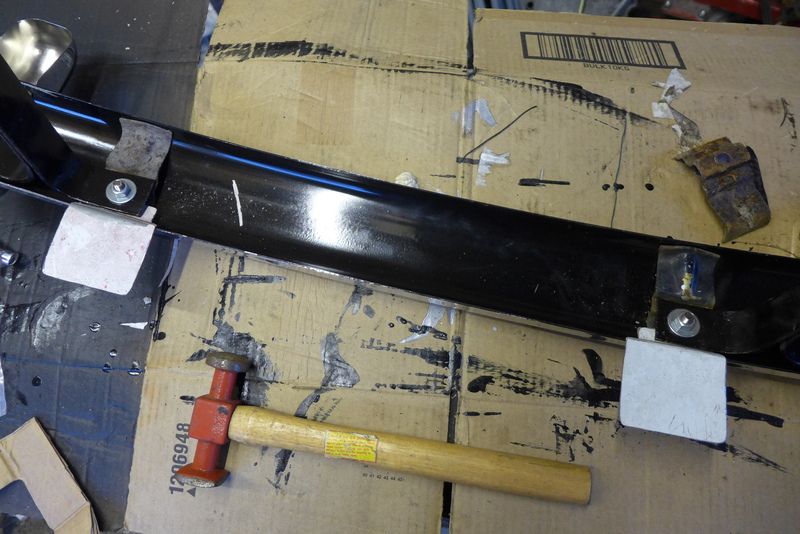 With the number plate drilled in the right place I could transfer the location of the holes to the brackets;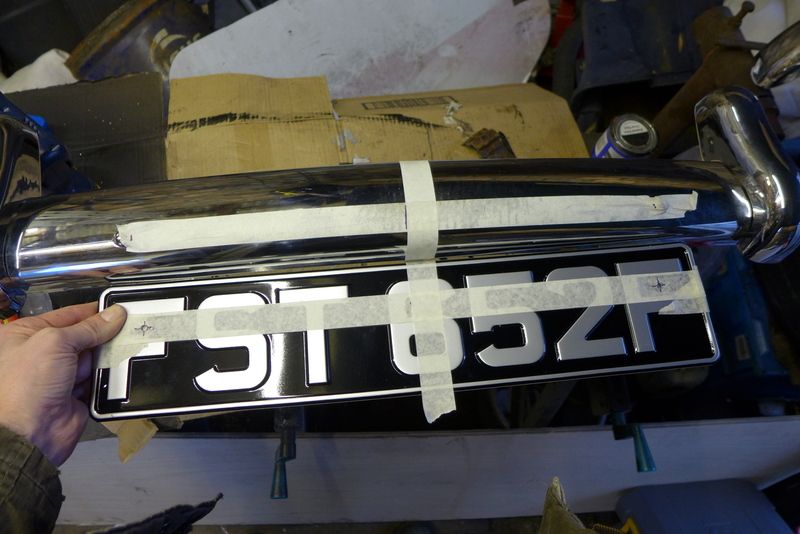 And jobs a good'un.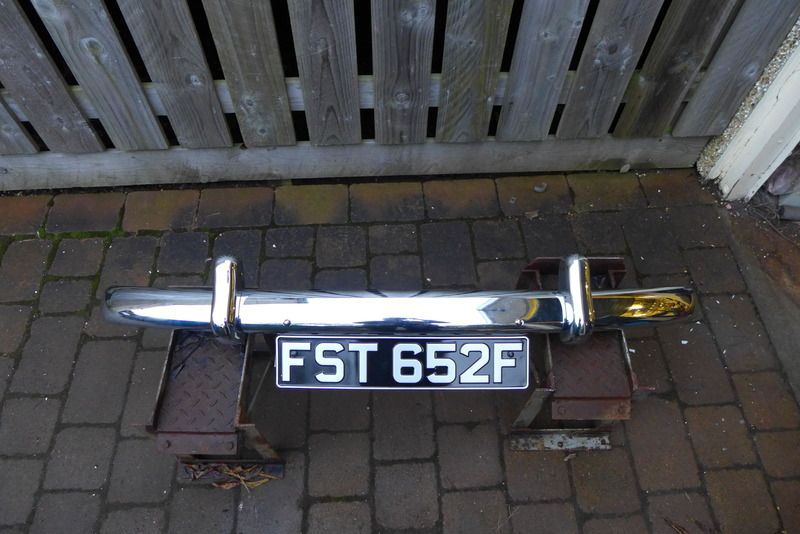 Finished off by taking it all apart again to paint the brackets.