Hello. New here. Save introductions for another day...
I was wondering if anyone knew anything about a 'hidden' house which is situated in the back courts of the Flats on the west-side of Arlington Street and east-side of Westend Park Street. Where you would normally expect to find bin-shelters, old mattresses and associated detritus the cooncil don't see fit to lift, there is a smallish two story house.
I have no idea if this pre-dates the tenements. It would be a strange mews house as it isn't attached to any of the other buildings and is enclosed on all four sides. Indeed, I think it could only be accessed through the one of closes on Westend Park Street - there seems to be no other means of access.
I'm not talking about the house (which is actually at the rear of the Arlington Baths) which you can see down a lane at the West Princess Street end of Westend Park Street. This is closer to the Woodlands Road end and is not visible from any surrounding street. The only image I have managed to find is an old one from the Virtual Mitchell site: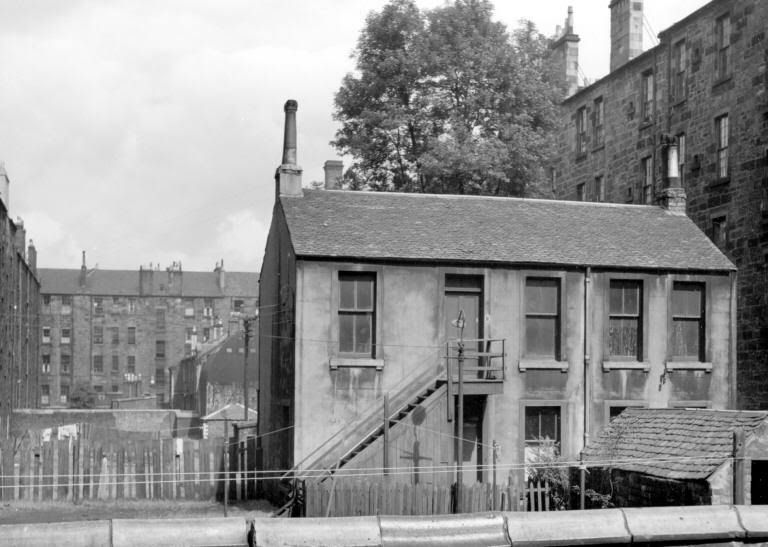 Be grateful for any information anyone might have... Thanks.
(edited March 2006 to fix link)