Goodness knows how, but I've found myself down here. Two neat wee ruins:
Gelston Castle, which has certainly seen better days. Intact until the 1950s, apparently:
http://canmore.rcahms.gov.uk/en/site/64 ... on+castle/
The front door and fanlight are still there, against the odds:
There's a chainlink fence surrounding the thing, and it looks easy enough to get in for a closer look. However, while pondering the idea there was a small noise like a pebble being dropped; 30 seconds later a hefty section of internal wall came down, from two floors above the doorway in the last photo. Maybe half a ton of rubble? It was loud in any case. If anybody reading this goes in, on your own head be it, so to speak.
Orchardton Tower, a far safer proposition, being a consolidated ruin owned by Historic Scotland. Apparently the only round tower house in Scotland:
http://canmore.rcahms.gov.uk/en/site/64 ... ton+tower/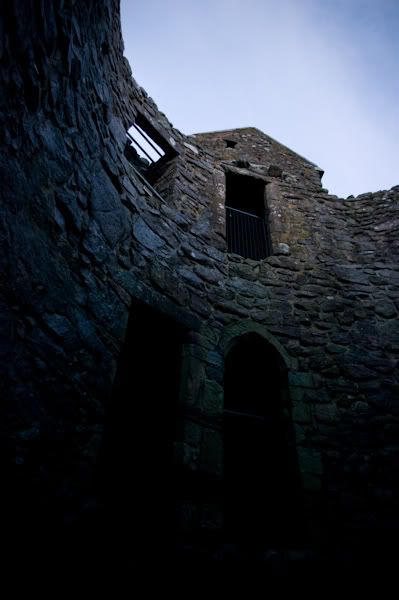 Strange wee house thing above the stairs: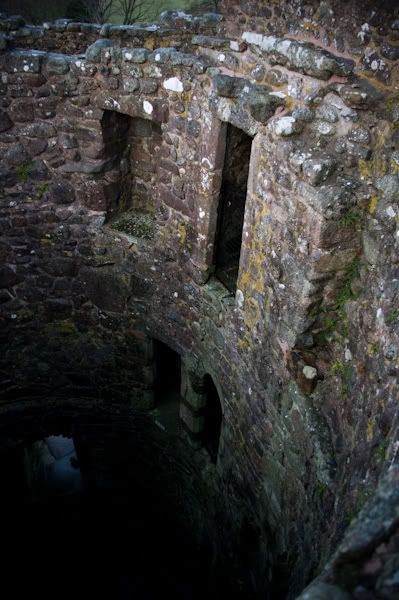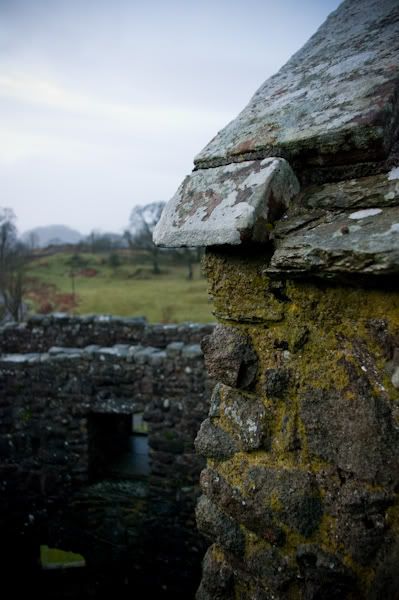 Ciao!