I'm sure most of you are familiar with the shale bings that dot the county. The biggest is the Greendykes bing just north of Broxburn, pretty unmissable from the Edinburgh train and the M8; I figure few if any of you have climbed it, so here's some photos.
There's actually a Glasgow link to this, since many of the shale miners moved here from through west. For any of you who don't know, the mined shale was processed (heated up, essentially, in huge ovens) to extract oil. For every 10 barrels of crude oil, 8 tons of shale had to be dug, and 6 tons of burnt waste was left.
It's a fair size when you get near it. If you peer past the bush in the middle left here you can just make out a kid climbing it: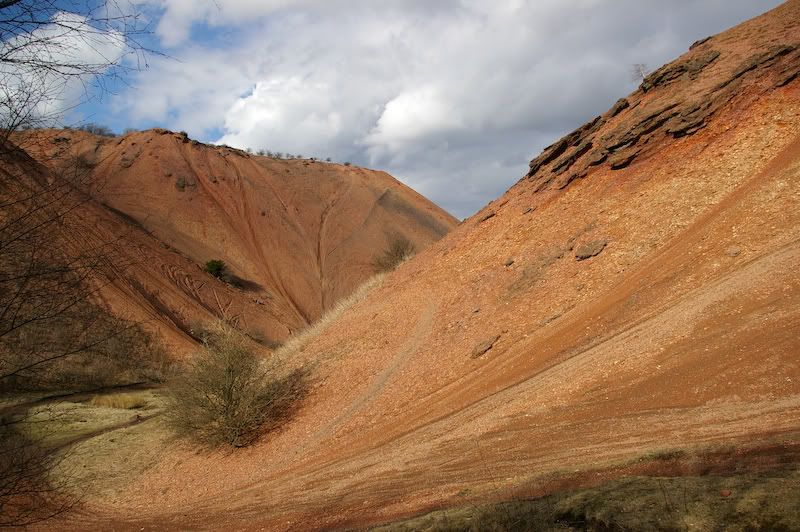 Almost Australian landscape: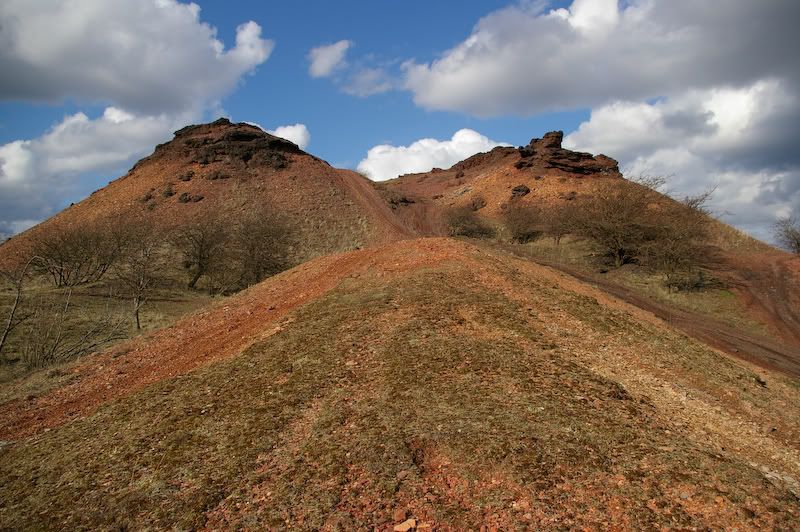 Quite a view from the top. The Pentlands on the horizon:
The pictures don't really convey the size of the thing, it's bloody huge. All of these shots show small sections. It took me several minutes to walk to the north end.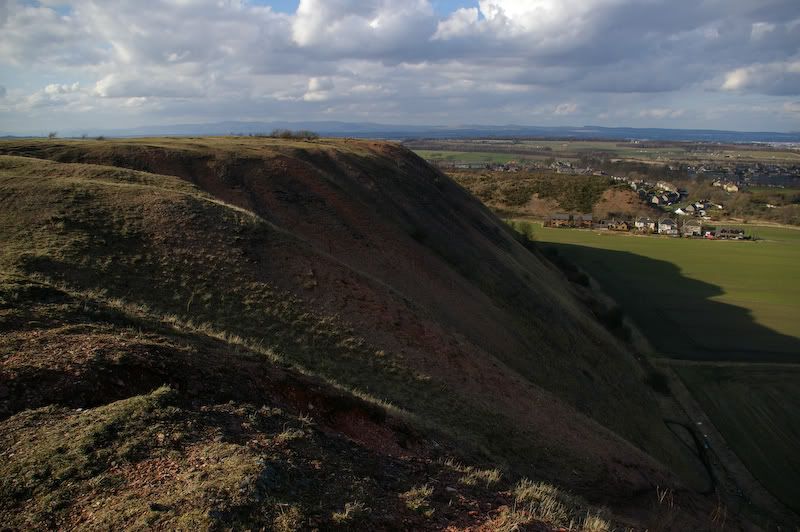 I've no idea what this was for:
Again, it is very very big indeed. I read somewhere it's still one of the biggest man-made objects on the planet.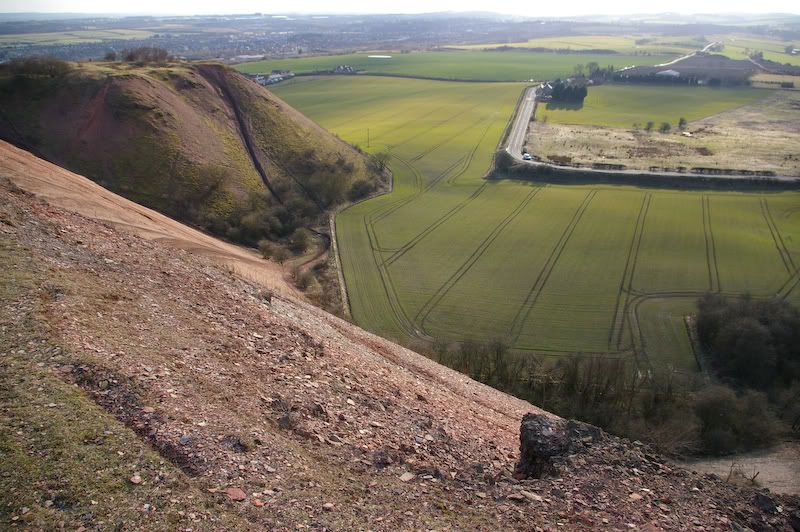 The sheer amount of stuff dumped here is mind boggling. This was big industry; in 1913, the West Lothian output of crude oil hit its peak, at just over 17 million barrels (3 1/2 million tons). This bing was last used in 1925; oil production finally ceased in 1963.