A tiny child towers above the visitors high on a shelf. She stands bolt upright in a position impossible to attain in life as her body never had time to grow. A little bonnet crowns her blackened, doll like face and she points a (missing) finger at us in an almost accusatory fashion. Another brown faced toddler mummy wears a beautiful fur trimmed bonnet decorated with silver leaves and berries, the whole thing fading to dusty grey.
A man in a striped shirt wears his best double breasted blue velvet jacket, now mould patched. A tag identifies him only as PA779. Half of his tie has vanished, looking as though it's been chopped off with scissors in some ghoulish comedy routine. To his one remaining gloved hand his other one has been unceremoniously pinned, probably for some never forthcoming restoration.
A monk's face in a long cowl has drooped away to one side leaving him with a grim snarl. A man dressed entirely in a blue military uniform decorated with gold piped scrolls on his sleeves and dark stripes on his trousers lurches white faced, eyes bulging blankly, mouth agape, tottering to one side. He could be an extra from the Thriller video caught in mid zombie shuffle, a gloved hand (his other has vanished) gesturing towards his crotch.
These are some of the thousands of dead Sicilians embalmed, preserved and displayed in Palermo's strangest "attraction", the Catacombe dei Cappuccini. Originally only intended as a resting place for Capuchin monks, soon the great and good of the city asked in their wills to join the mummified ranks of the dead. One of the last to be interred there in 1920 was the body of two year old Rosalia Lombardo who is still remarkably preserved (if difficult to see under a layers of convex glass). You are not allowed to take photographs here, this one is from Wikipedia.
Now and then a visitor chances a picture and a cheeky voice booms from a hissing tannoy "Hey meester, no photo!" Fortunately this prohibition didn't apply elsewhere in the city. Palermo is quite small if you stick to the tourist attraction areas though the traffic is hellish, the worst I've ever seen in Italy. Baroque is the main architectural form though the great Cathedral's mish-mash of add ons betrays the city's complicated history of invasions, wars and natural disasters.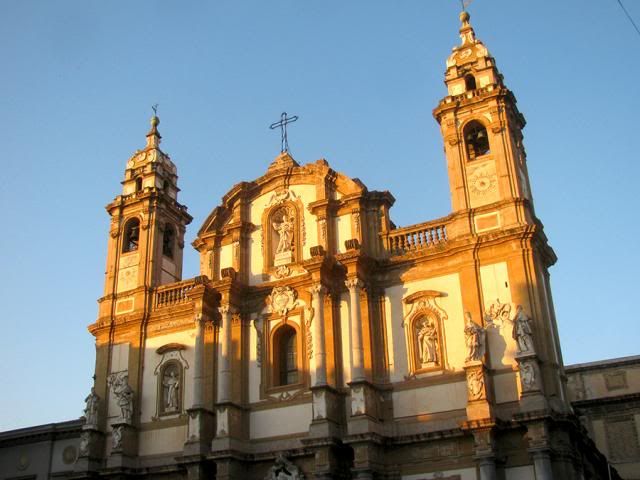 Church of San Domenico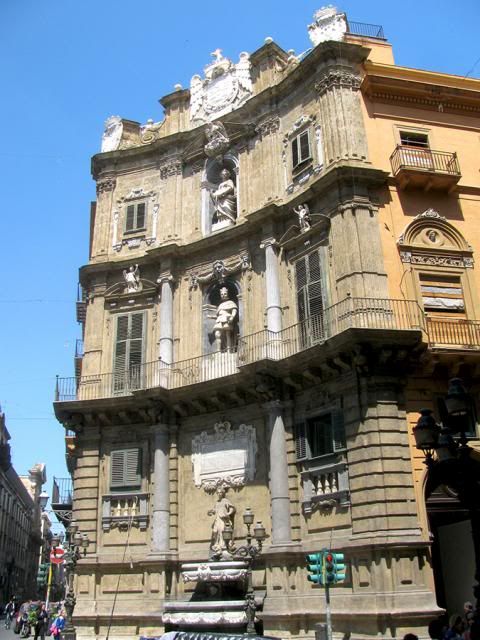 Quattro Canti, Palermo's version of Roma's Quattro Fontane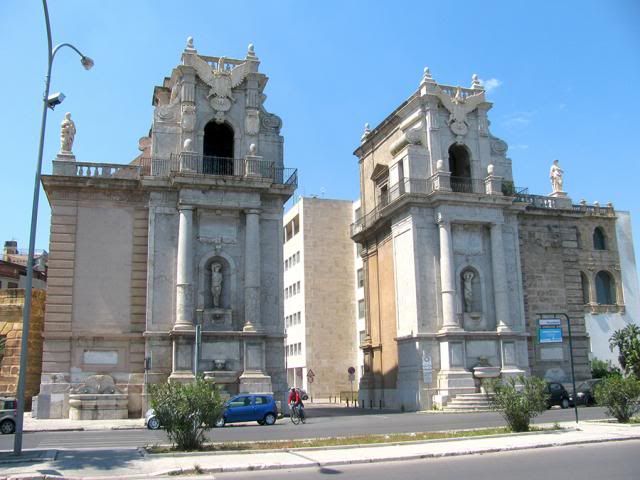 Porta Felice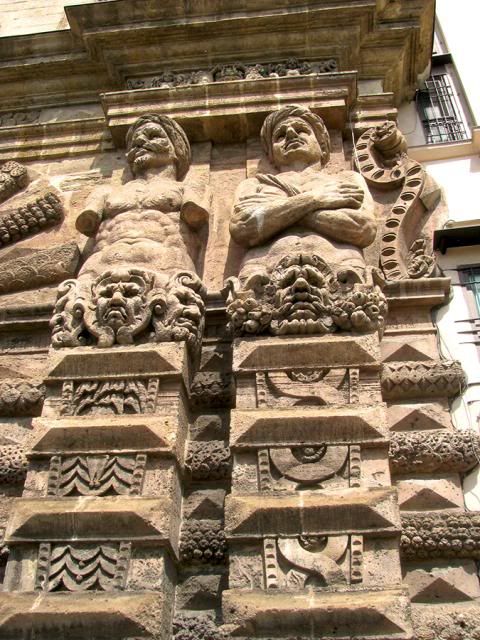 Porta Nuova. Now THAT'S Baroque
Orto Botanico
Surrounded by cliffs and crags it boasts a dramatic setting and sadly I didn't have time to take a trip out to any of these. Despite the mafia I saw twice operating openly I wouldn't have any qualms about a future trip as there's still so much to see there. The term "faded grandeur" could have been coined to describe this city.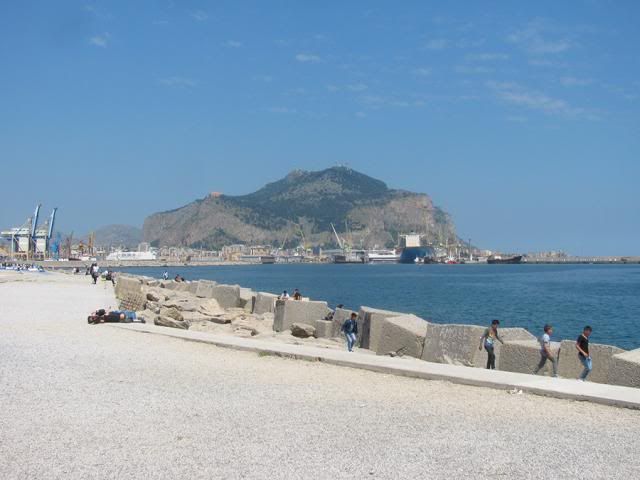 Port of Palermo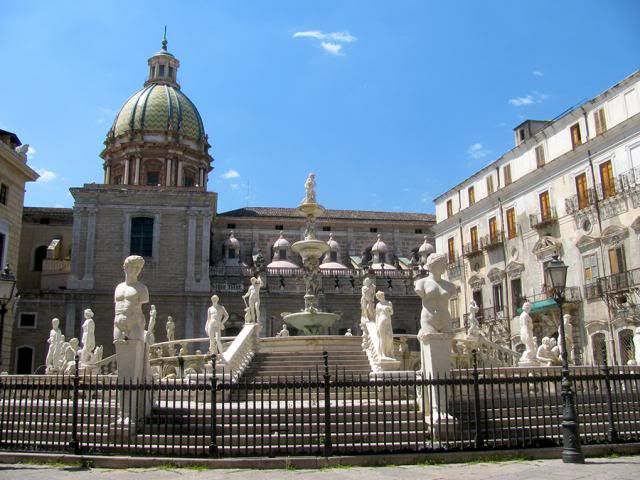 Fontana Pretoria, once dubbed the Fountain of Shame because of its nude statues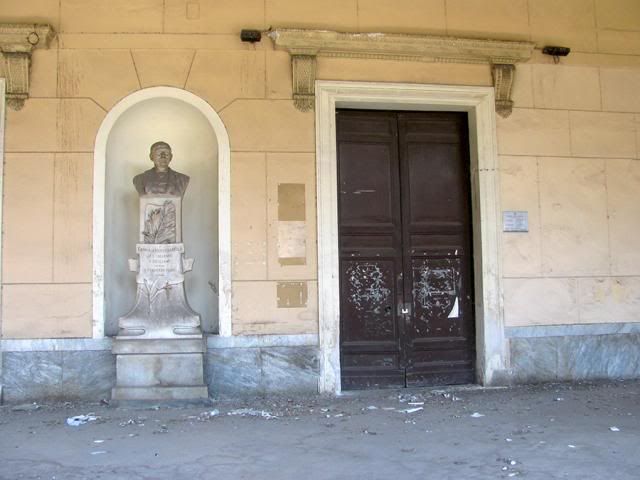 Palazzo Delle Finaze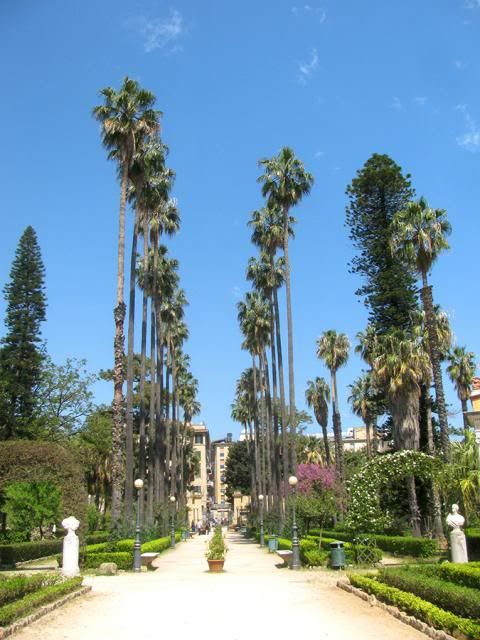 Villa Giulia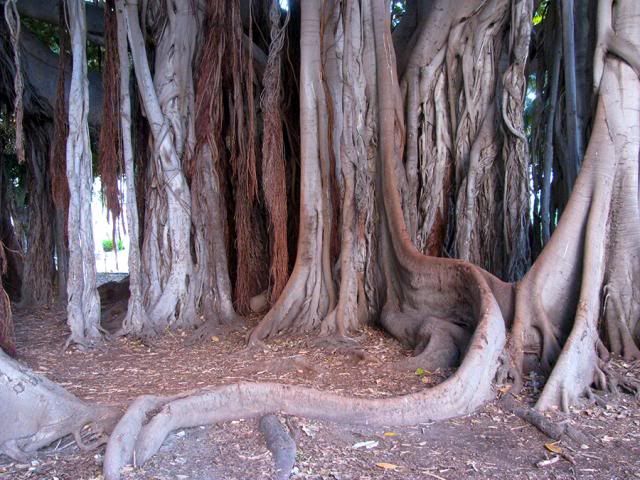 Fig tree in Giardino Garibaldi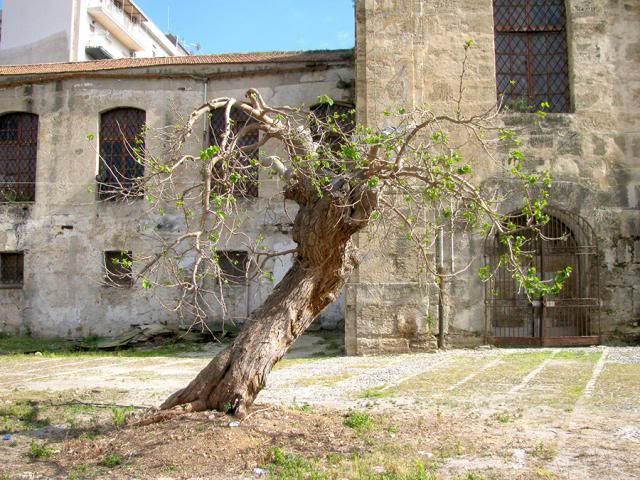 Albergo dei Poveri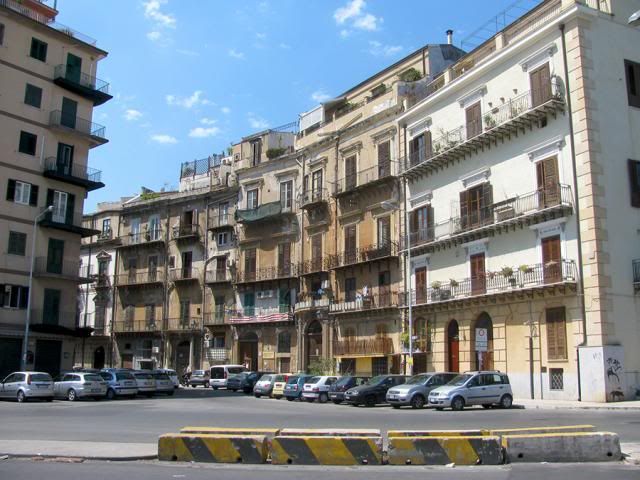 Via San Sebastiano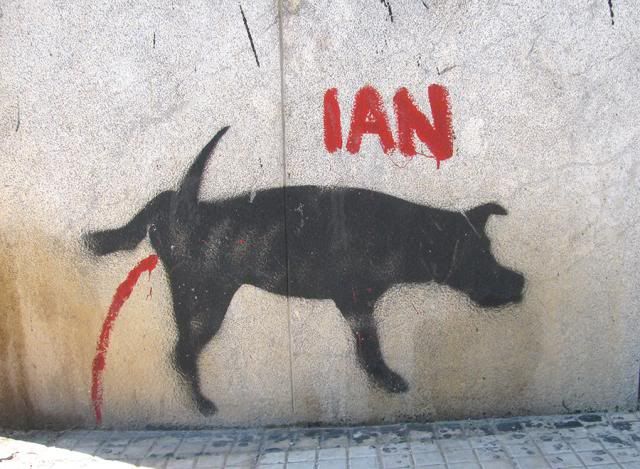 Via San Sebastiano
Peekaboo balcony on Via Roma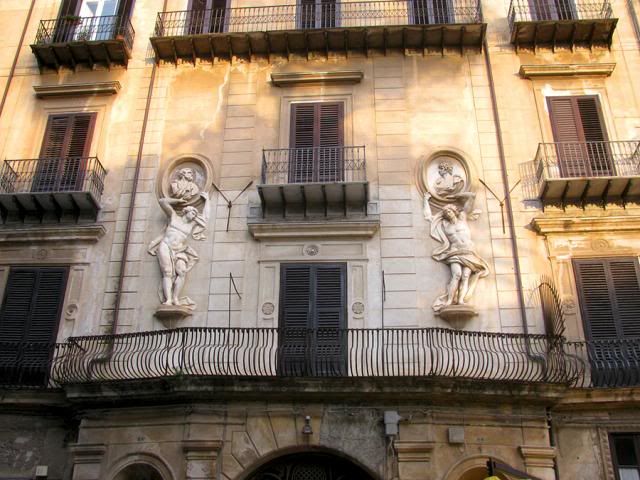 Via Lungarini
The Norman church of Santa Maria della Catena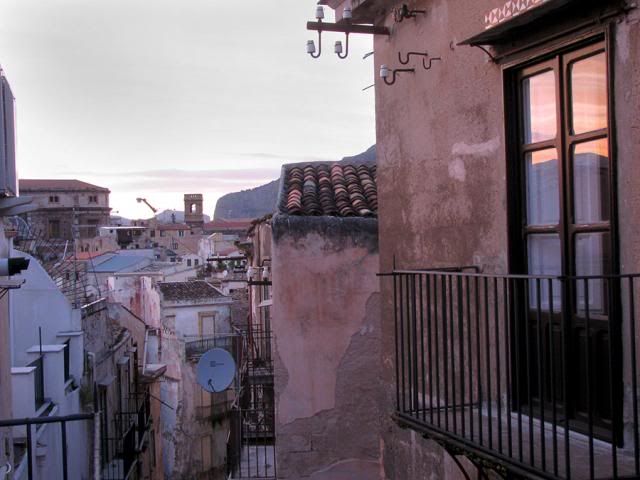 View from my balcony