It's an amazing piece of work, it really is. Well worth going to North Queensferry to see it up close.
Speaking of North Queensferry (and I must read me some Iain Banks soon), I washed up there for a bit. Much photographed is this old stump of a pier:
Turns out this is the one remaining bit of a marine mine-laying base:
http://www.scotlandsplaces.gov.uk/recor ... int/rcahms
The one bit, apart from this other bit, the concrete landfall for the pier when it was complete:
(It's all there on old maps, of course.)
In the meantime, while it rots away, it's much photographed. One more:
There are obviously bridges to be had. In no particular order, one: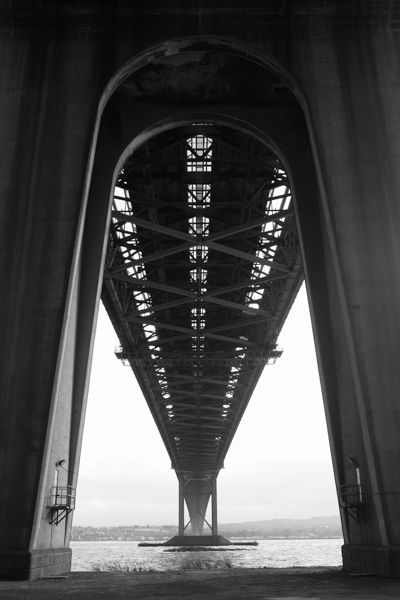 (As a brief aside, this is a wee notice tied to one of the splendid concrete columns in that last shot, being a temporary memorial to the engineer in charge of the northern approach and foundations:
Thomas McFeat Young / Tom Young, that bridge is quite a memorial to you.)
Two: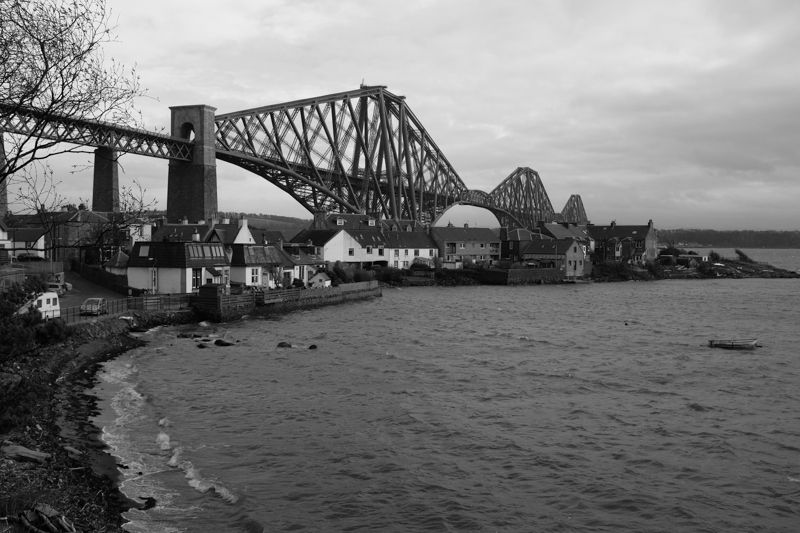 And two and one quarter, at the moment. Leaving the arguments over the building of it to once side (hi Egg Man),
I'm chuffed to be seeing a major bridge in the making at long last:
One last thing:
tobester wrote:
They finally restored it!