So here is a small selection of images from Staglieno, Milano and Torino I haven't yet posted here for various reasons. Call them "out takes" if you will.
Torino
Eugenio Sella family. Torino
Cornagliotto family, by P. Canonica, 1893. Torino
Maganza family, by Biscarra. Torino
Columbo family, by C. Musso, 1892. Torino
Torino
Zumaglini family, by L. Belli. The figure is allegorical and not a portrait.
Enrico Pogliani, 1921. Milano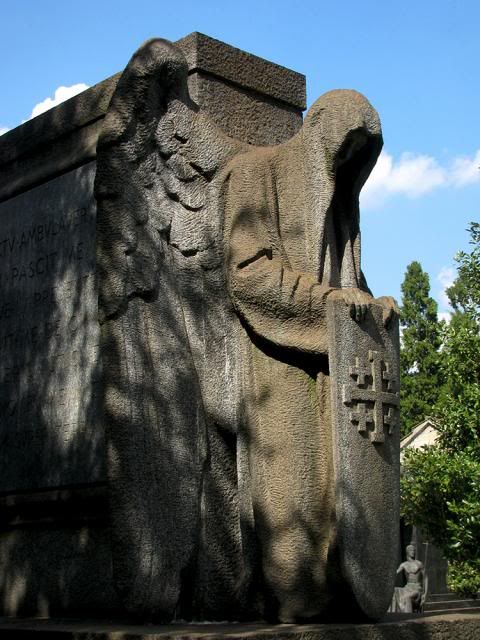 Biagio Gabardi. Milano
Giovanni Maccia. Milano
Anita Gilberti, 1939, died aged 19. Milano
Andrea Radice, died aged 82. Milano
Luigi Fossati. 1918. Milano
Saquadrelli family, 1911. The Raising of Lazerus, Ernesto Bazzaro. Milano
Gullio Petruzzelli, 1969. Died aged 16. Milano
Love this one from 1947, the grave of Maria Teresa who died aged 37 in Milano. With her cheery wave she looks like a volunteer in a conjurer's levitation trick, rather than heading off as a resurrected soul.
And a final visit to Staglieno, for a wee while at least.
While his vast tomb wouldn't look out of place on a certain street in Edinburgh, I have been able to find out nothing about Giorgio Ottone or the source of his obvious great wealth, and this is no family mausoleum, he's the only one in there.
Giorgio Ottone tomb